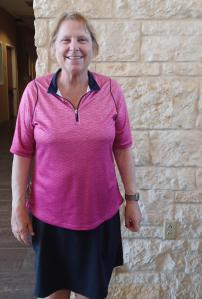 Members of the FWGA play 18 holes, Thursday mornings, March through to October.
Play is rotated weekly between the the Lakes, Old and Bridges courses.
FWGA tournaments are held at the end of each month and an end of year league championship is held in September.
The FWGA, also belongs to several golf leagues.  Members are invited to compete in tournaments at other golf courses and country clubs around North Texas, throughout the regular season.
Lady golfers of all skill levels are welcome to join the FWGA. Membership fee for the season is $40.00.
For further information regarding FWGA membership, please contact:
Jean Von Hoffman, Membership 469-261-7843 or jjvonhof@msn.com
Lindy Fox, President  972-771-9928
---
2023 Tournament Calendar TBD

FWGA 2023 Bylaws

2023 FWGA Standing Rules

2023 FWGA Membership Form
2023 GHIN Handicap Form

​Texoma Women's Golf Association

GHIN Lookup (handicaps)

USGA Golf Rules